Meet the team!
November 28th 2023
Ealing Broadway
By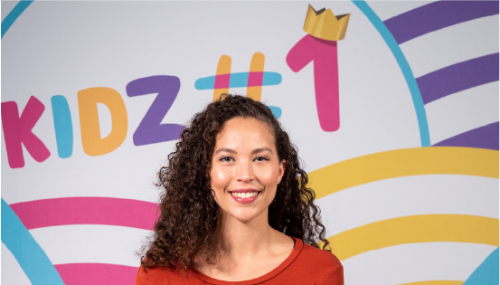 At KIDZ#1 we pride ourselves on having some excellent team members and class teachers that offer an inspirational and fun experience to all of our guests. Don't just take our word for it, read on to learn all about our fabulous and talented team. 
Anjali Mahtani
Anjali Mahtani is our baby and toddler sensory teacher and is here to give your little ones to some fun playtime to help them get off to a great start in life. Anjali has two children herself and has been working with children in Morocco and London. She loves seeing the little ones learn and develop in her classes and all of the activities are designed to stimulate your child's senses, physical development, creativity and much more. Anjali provides classes that encourage interactive play sessions for each parent and child. 
Ella Williams
Ella is our fun loving music and singing teacher who knows how to hold a powerful tune. Ella recently graduated with a first class degree in musical theatre, impressive! She has been a music and singing teacher at renowned Stagecoach for nearly two years with experience teaching in groups and private 1-2-1 singing lessons. She has chaperoned various west end and UK tours such as MAry Poppings, Billy Elliot, Nativity the Musical and Wind in the Willows. Ella is here to nurture, teach and help create children's love for music and singing.
Megan Metts
Megan's dance training began at the age of three and in 2015, she took over as principal and creative director of a growing dance school in the heart of Ealing Broadway. Megan's classes are run with the purpose of inspiring students to explore the exciting world of music, movement and creativity, with the aim of developing children's love and understanding for the art of dance.
Lani Calvert
Lani is a professional actor and teaches our drama classes at KIDZ#1. Lani is a recent graduate from Mountview Academy of Theatre Arts and has a whole host of teaching experience both in England and oversees. She can't wait to share her love for drama with all of our guests! 
Mr Sainbayar
The Sainbayar family founded the UK Chess Academy to promote chess and support talented chess players reach their potential nationally and internationally. Our coaches have many years of experience running tournaments and clubs all over the UK. Mr Sainbayar works closely with the World Chess Federation as a member of the executive board. 
Shanjida Ahad
Meet our science teacher! Shanjida is a science graduate with a BSC (Hons) in Biochemistry and is currently completing her masters in Neuroscience and Translational Medicine. As a scientist, Shanjida is extremely passionate about the nerdy and quirky sides of science, especially when it comes to performing crazy scientific experiments in the lab! She is so excited to be part of KIDZ#1 and cannot wait to take young future scientists on a fun scientific expedition through a series of fun and interactive sessions. 
Aamna Zafar
Aamna is our mathematics teacher here at KIDZ#1. Aamna believes that maths provides an effective way of building mental discipline and encourages logical reasoning and mental rigor. Our maths academy will also help our guests to understand the contents of other school subjects too! 
We also have our KIDZ#1 staff, from floor staff to dining staff, each member is fully DBS checked and ready to make sure your visit is fun, safe and one to remember. 
If you have any questions or are looking at joining our team, drop us a message and we will get in touch. 
Also read about