8 tips to ensure going back to school is a breeze
November 28th 2023
Ealing Broadway
By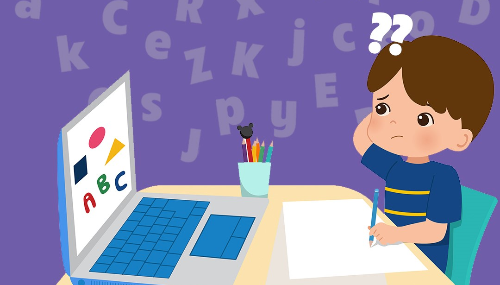 The past year has been super hard for children. One minute, they're in school, the next, they are being homeschooled and being taught via zoom. Trying to establish a successful routine is paramount to ensuring they feel relaxed and ready to go back into the classroom, so parents, we've got your back! Take a look at some of our top tips to get your kids out the door without a hitch. 
Bedtime routine
Restoring your child's sleep pattern is vital. Ensuring they are well rested for the week ahead is so important for their concentration in classes and also, helps them stay awake in class! Set a strict routine for the evening. Whether that's having a bath, reading a book and going to bed at a reasonable time to ensure they get their minimum of eight hours. Don't forget to limit screen time too. Research shows that looking at your screen before bed is detrimental to your sleep.
Get your school bag and uniform ready
No one wants a last minute dash hunting for a missing part of the p.e kit, so make sure their school bag and uniform is laid out the night before. This avoids any drama in the morning and will ensure everyone is nice and relaxed, parents too!
Make their lunch extra special
If your kids take a packed lunch to school, why not make it extra special? Pack their favourite sandwiches or sweet treat or why not add in a special note for them to read? Giving them something to look forward to during their school day will help keep them motivated and happy. 
Talk to their teacher about any worries
There's no denying that your little ones will have worries about going to school. They've been through a lot! If something significant has happened during lockdown, such as a family illness or a change of circumstance, make sure to keep their teacher informed. Teachers are there to help and knowing about any significant changes will help them support your child.
Do something enjoyable
Give your kids something to look forward to when they come home from school. Whether that's going to the park, watching their favourite TV show, making one of their favourite dinners or even booking a session here at KIDZ#1!  It's super helpful to have something to look forward to after a long day and week.
Be enthusiastic about going back to school
Children will pick up your emotions, so if you're worried about them going back to school, they will be worried too! Keep enthusiastic and remain positive about them going back to school.
Explain new rules 
Schools will inevitably have changed. Make sure your children know that schools will look different, explain social distancing and discuss mask wearing if they have to. Remember to keep an eye on all of the latest government guidelines and speak to the school to discuss the new measures they have implemented. 
Back up plan
We've all been there, running late for school picks ups or the car breaking down as soon as you've left the house! Having a back-up plan in place will help to deter lateness and panic stations. Get in touch with some other parents to see if they can pick your child up from school or drop them off if such a situation should arise. 
Going back to school after a long period off, can be daunting and ultimately would have had a huge effect mentally, emotionally and physically on your child. If their confidence has plummeted why not check out our previous blog post for ideas on how to help boost their confidence. 
Also read about